ADRENALIN Laser Fight is the latest technology for Laser Tag (the old Laser Storm in the 90s). Live the military & police experience and fight in a very safe game using Infra Red technology and get your results from your gun screen or the computer. Suitable for 7+ years old.
Every player is equipped with a state of the art gun that gives the player a very realistic feel and weight, a vest and a headband loaded with sensors that force the player to keep their head protected most of the time to be stealth. The equipment can be programmed differently for each and every mission.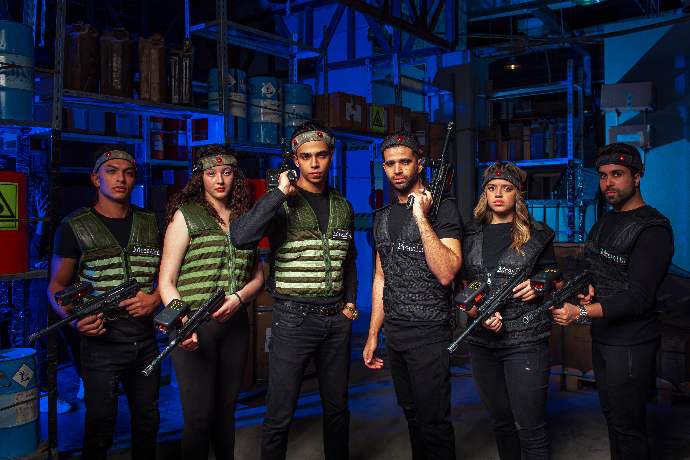 Somalia
Forget that you're in Cairo and open the gates to Somalia. You need to discover the map and be in your element to be able to shoot your enemy. Details count! Somalia is the most realistic laser-tag map that you won't believe you're not there. Enjoy a lot of different missions with your friends and reveal your daring side.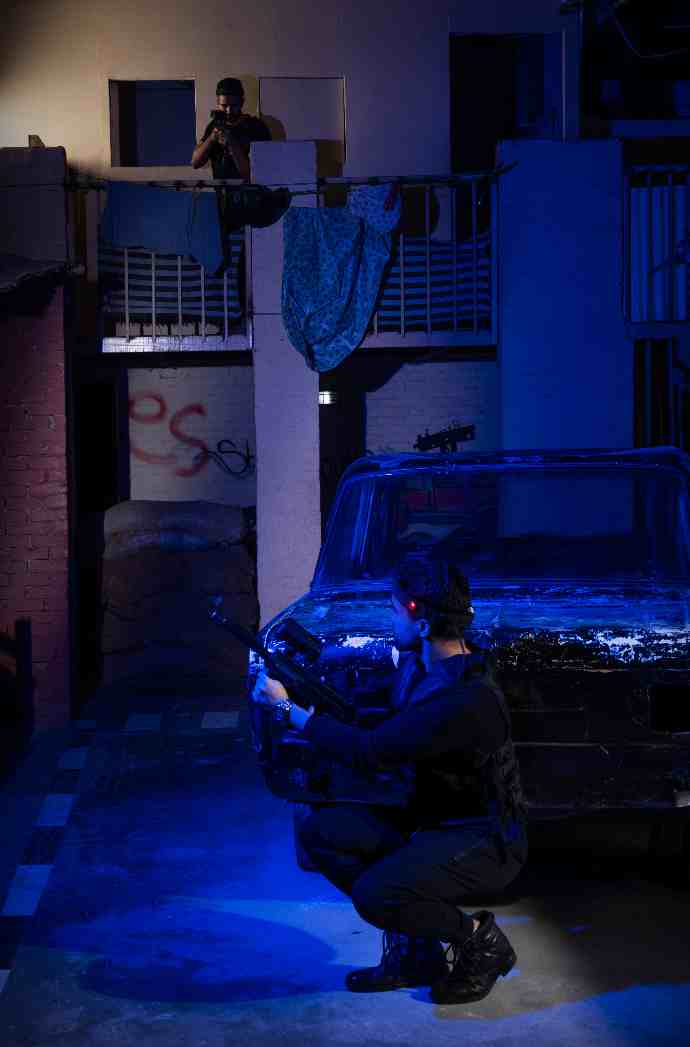 The Chemical Factory
A very hazardous factory where every shot counts! The chemical factory is full of jerry cans and poisonous barrels yet it's very spacious, you need to find shelter otherwise your enemy will shoot you out of nowhere!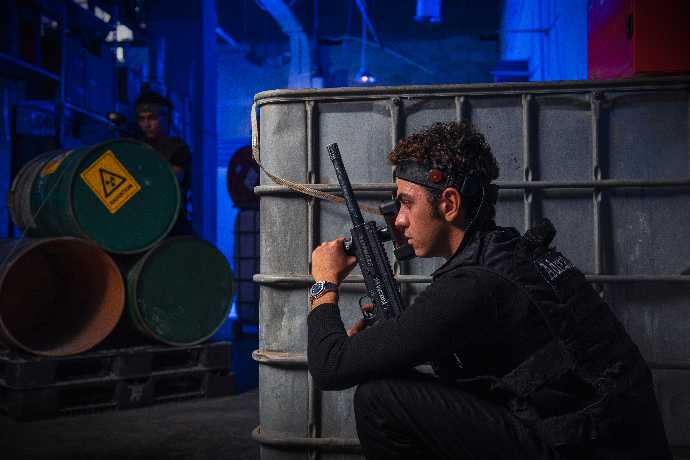 Elimination
You have to shoot your enemy twice to get them, use the field's features and try not to get shot while killing your enemies!
Zombie
Get your teammate's back and save yourselves from the merciless zombies that you both have to shoot as fast as possible!
Last Man Standing
All against each other! You better watch your own back cause during this mission, everyone is the enemy!
Sniper
Find a good hiding spot and shoot your enemy out of nowhere and make sure you stay stealth!
Hacker
The hacking team must sneak into the field and collet the documents needed without getting hit, if they get shot, they must run back to respawn
Respawn
Take the enemy's flag, which is across the bridge on his side of the field and return it to your home while protecting yours