Aqua
Splish Splash with Water Guns. Players wear special vest to calculate the level of water received. Special Missions are played to keep the players entertained.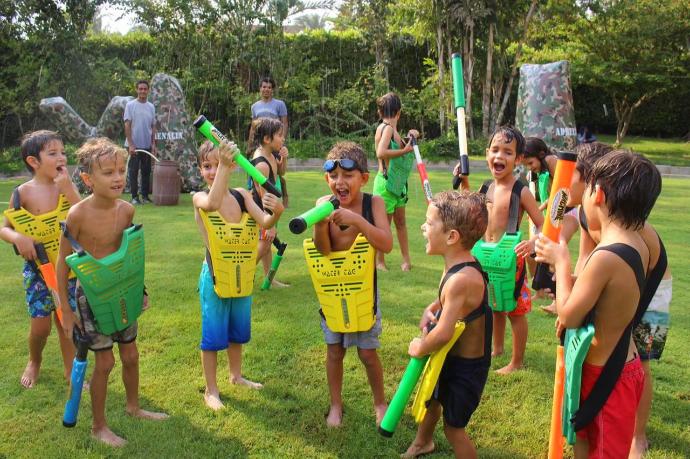 Bazooka ball
Kids won't feel left out watching you play Paintball anymore! with our realistic but SAFE guns that shoot rubber balls, you're kids can enjoy a mini shooting game that will leave them striving for more!
Treasure Hunt
Treasure Hunt is a well know game used to deliver a memorable and a fun experience for everyone. The clues can be anything from IQ Question, Physical challenge, Decoding Important Message, or funny task that they have to solve so they find the treasure and win the reward!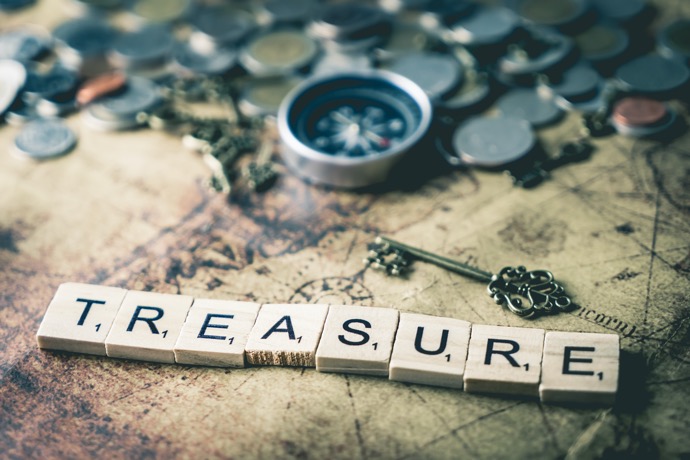 Soap Soccer
The most exciting version of football. Fun loaded football match soaked in soap and laughter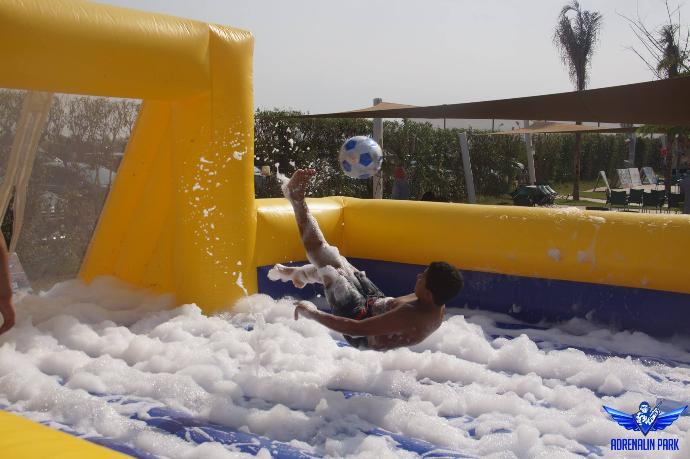 Bubble Soccer
Players are in a bubble ball. Their objective is to score goal while hitting their opponents with the bubble ball. it's everyone's favorite game to play and even to watch!
Inflatables
Inflatables are not solely made for Kids. Adults' inflatables are of great fun. They are a crowds favorite in corporate events and outings as well.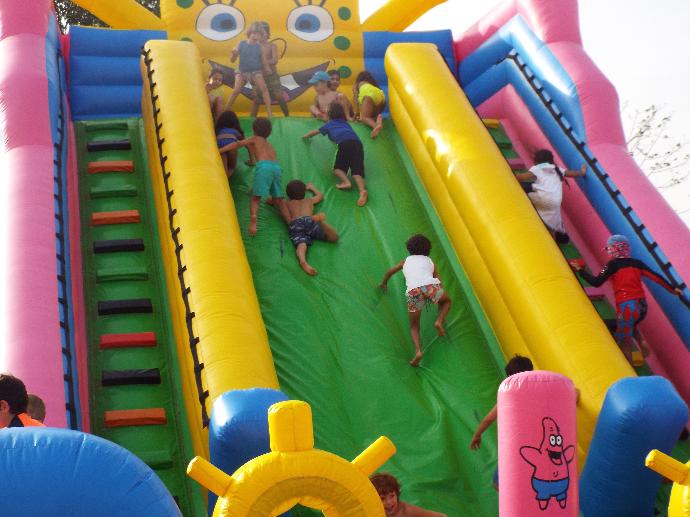 Huge Volleyball
Try to keep the Giant Ball off the ground and drop it in certain spots where your opponent can't keep it off the ground. It can be a simple volley ball game or a more complicated Game.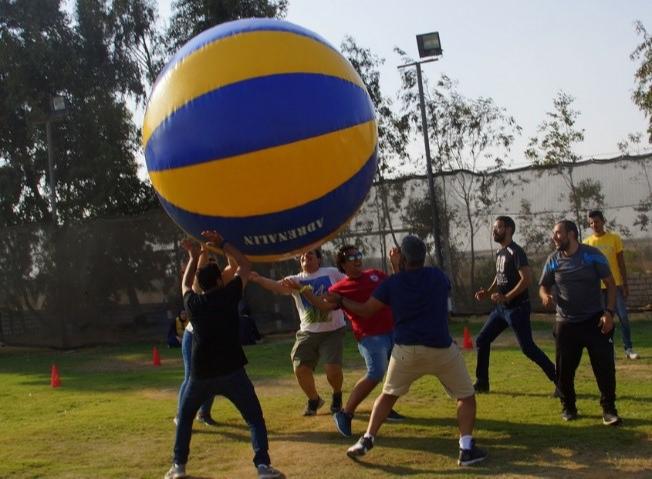 Shooting Contest
This is the game of Real Snipers. Players practice their shooting skills by shooting different targets in the shooting range. Can you get the smallest target with the least number of bullets?